Choose Your Fighter: Silk Seam™ vs. Classic Hair Extensions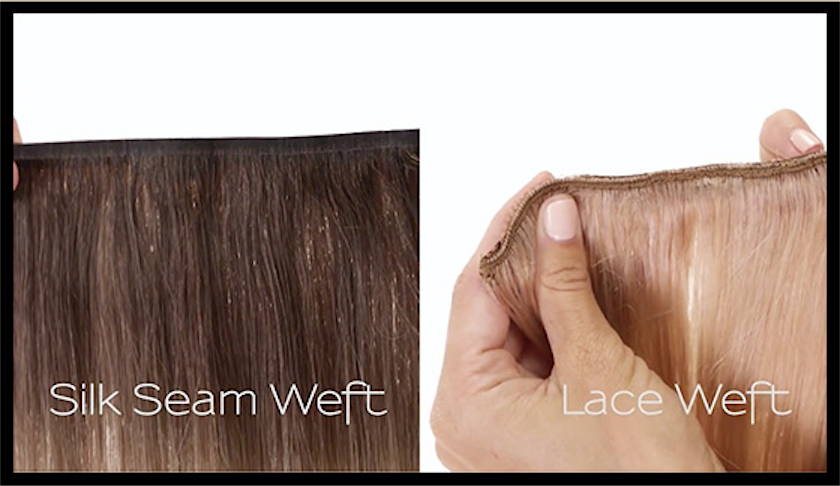 Silk Seam™
-
Best for fine to medium hair 
If your hair is fine to medium, our Silk Seam™ hair extensions are for you. Our Silk Seam™ extensions feature Invisi-Weft™ technology that is 30% thinner than traditional lace wefts, allowing them to lay flat against the head and be virtually undetectable. 
Integrated polyurethane prevents shedding and moisture absorption, giving you peace of mind throughout the day. Available in 30+ colors and six lengths, Silk Seam™ extensions are smooth with a fine texture, luxurious in appearance and the same thickness throughout the entire length of the weft. 
Colors available: 30+ 
Lengths available: 16", 18", 20", 22", 24", 26"
BELLAMI Classic
-
Suitable for all hair types
Our classic hair extensions feature the original wefts that made us famous! Classic extensions work for all hair types, although these will be your best bet if your hair is thicker! Lace-weft technology supports more volume for a total transformation. Our easy-to-install classic extensions are available in 17 colors and four lengths, providing exceptional results that won't break the bank.
Colors available: 17
Lengths available: 18", 20", 22", 24"
No matter which line you choose, all BELLAMI Clip-Ins are high quality, ethically sourced, 100% Remy human hair you can curl, straighten and style (with a heat protectant, of course!). Please do not wear them overnight and only clean them as needed.