How To Blend Long Extensions With Short Hair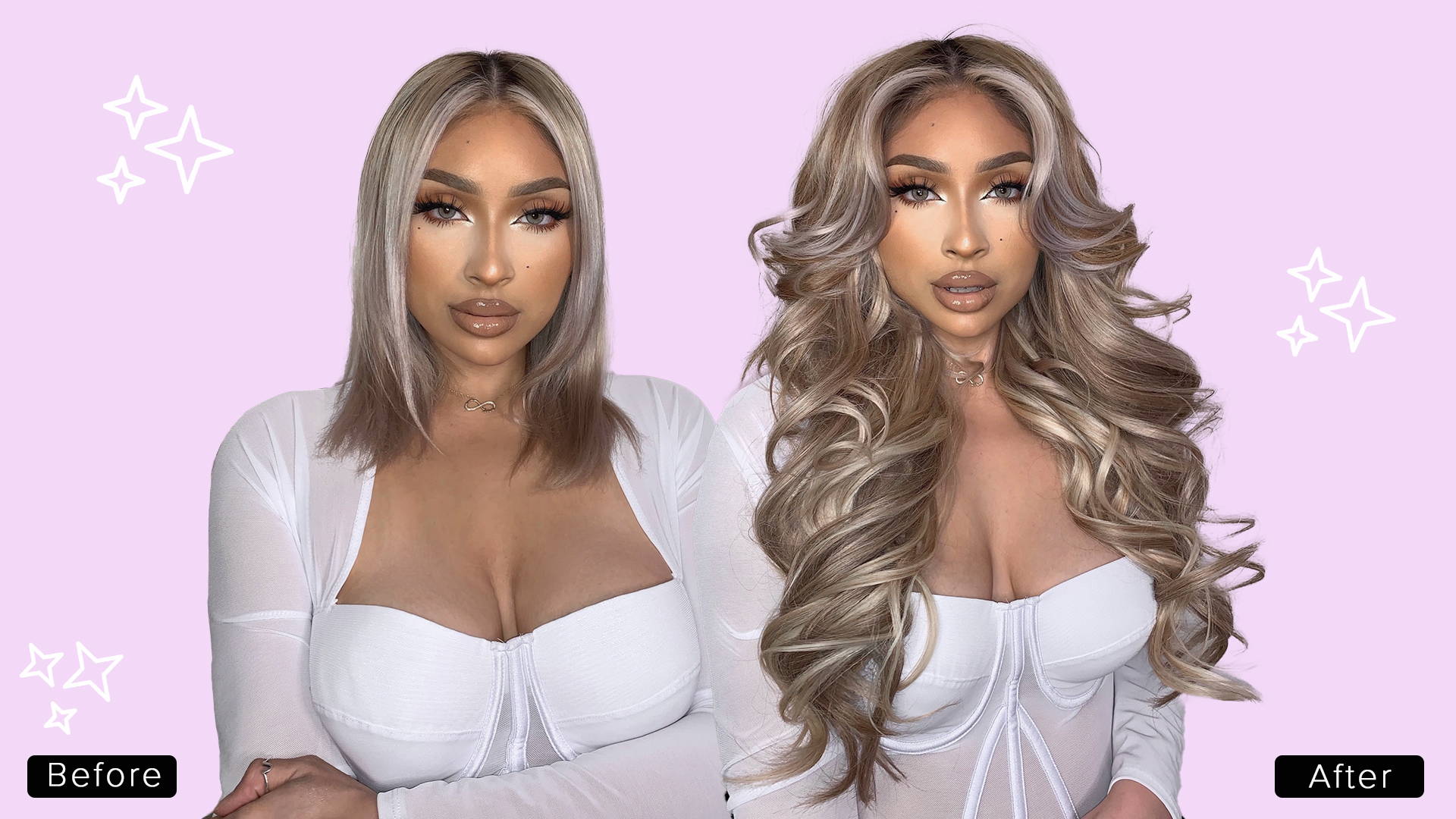 Short hair? No problem. Clip-in hair extensions give you the flexibility to enjoy an extra long hair style without the commitment. Simply install, style and go. That being said, short hair needs a little extra attention during the installation process. When installing long extensions for short hair, there is one tip you will want to keep in mind to achieve a seamless blend.
If you're not already familiar with how to install clip-in hair extensions, check out How To Install your BELLAMI Hair Extensions. Depending on your styling preference, add the following installation trick before your installation or after step seven to ensure your most seamless blend, every time.
PRO TIP: Hide your short hair underneath the extensions
Grab the extra hair that sits under your extensions and tie it in a little ponytail. You can also braid the hair and pin it to your head.
Brush your hair and check in the mirror to make sure that all the wefts are hidden. To better blend your extensions, style your new look with a hot tool such as the BELLAMI Deep Waver or 2-in-1 Curler & Flat Iron.
Remember, properly blending your new extensions with short hair may require some practice. Once you get the hang of it, you are on your way to becoming a BELLAMI Bella!