What's the difference between Remy human hair and synthetic hair extensions?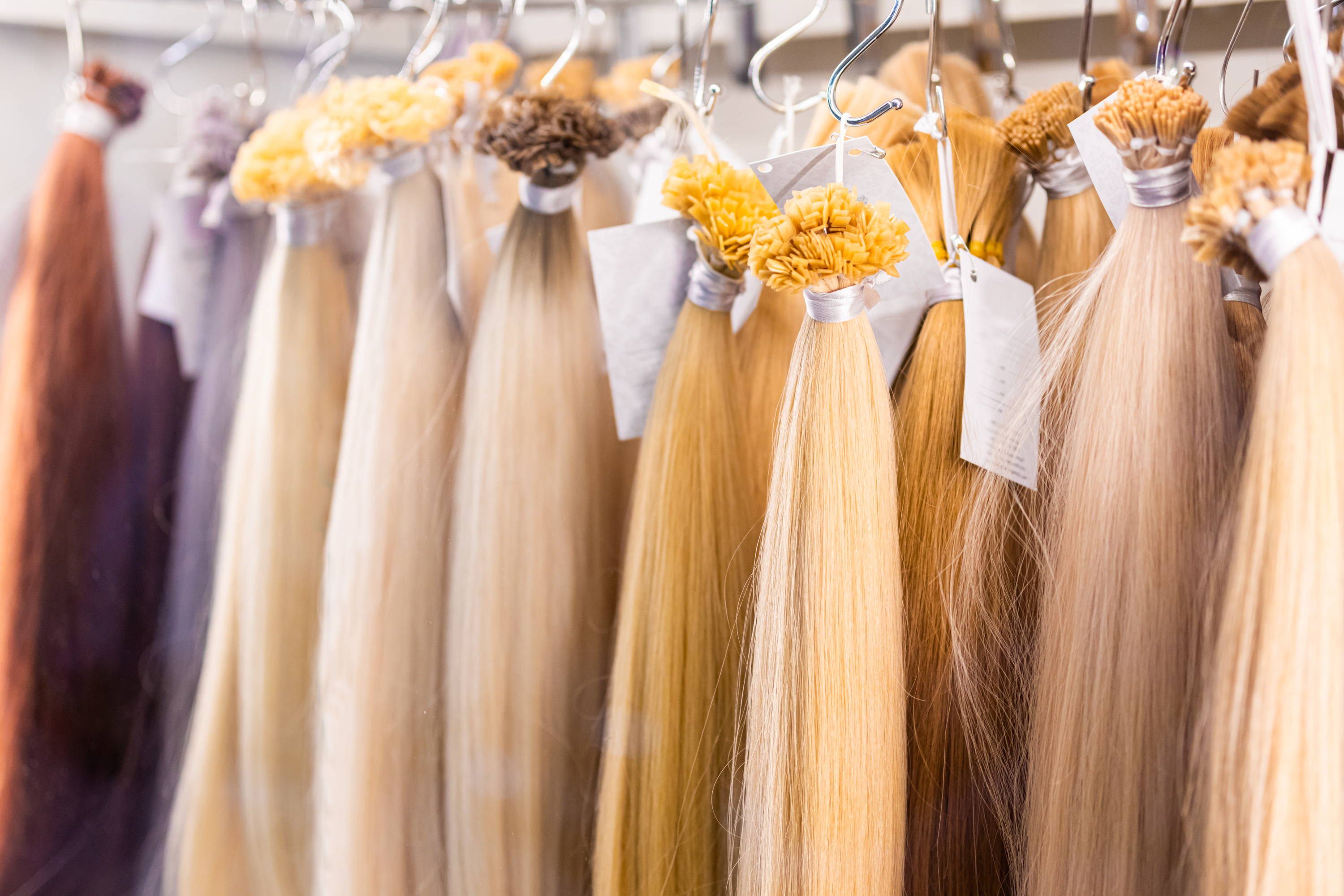 With changes in beauty innovation, there are a variety of materials that can be used to make hair extensions. The question for many buyers then becomes, "do I splurge on a set of real Remy human hair extensions or go with the less expensive synthetic option?" Let's dig deeper into the difference between these two.
When it comes to real human hair extensions, many people assume that all hair types are relatively the same. This is simply not the case. Remy human hair requires an extremely careful collection of hair from a hair donor. What makes this process different from other human hair collections is the unique preservation of Remy human hair where the cuticles are kept intact and always going in one direction.
When all hair strands follow the same direction, it practically eliminates tangling and matting (if processed properly). Remy human hair is made of the finest quality both in workmanship and in the quality of the human hair itself. The reason that Remy human hair is so popular is because of its ability to create a totally natural look when wearing it.
With technological advances, synthetic hair has come a long way in recent years. Like human hair, synthetic hair is also formed from polymers, giving it a similar look and feel to natural hair. Synthetic hair is often made from PVC, vinyl, acrylic, silk, or silicone. Technology has made synthetic hair extremely realistic in both look and feel. In most instances, it is nearly impossible to tell high quality synthetic hair from human hair.
However, what synthetic hair offers in ease and appearance, it lacks in versatility. It is worth bearing in mind that due to synthetic hair being effective in retaining shape, it can be difficult to re-style synthetic extensions. Synthetic hair also does not last as long as Remy human hair extensions.
So which types of extensions are best for me? Real or synthetic?
Human hair extensions can cost more than synthetic hair extensions, however, the investment in higher quality extensions that last longer and look better is certainly worth it.
Synthetic hair lasts a shorter time than human hair, with a lifespan of about 1-3 months of wear with proper care. The average lifespan of human hair extensions can be up to a year or longer, depending on the frequency of use. Also, synthetic hair extensions cannot be heat styled because high heat can cause the plastic fibers to melt. Though synthetic hair is cheaper, you get what you pay for.
Because of the disadvantages to synthetic hair extensions, we highly recommend you invest in Remy human hair extensions to ensure the most seamless, durable, and natural results.
No matter which type of extensions you decide to purchase we promise you BELLAMI will not disappoint.