How To Travel With Your BELLAMI Hair Extensions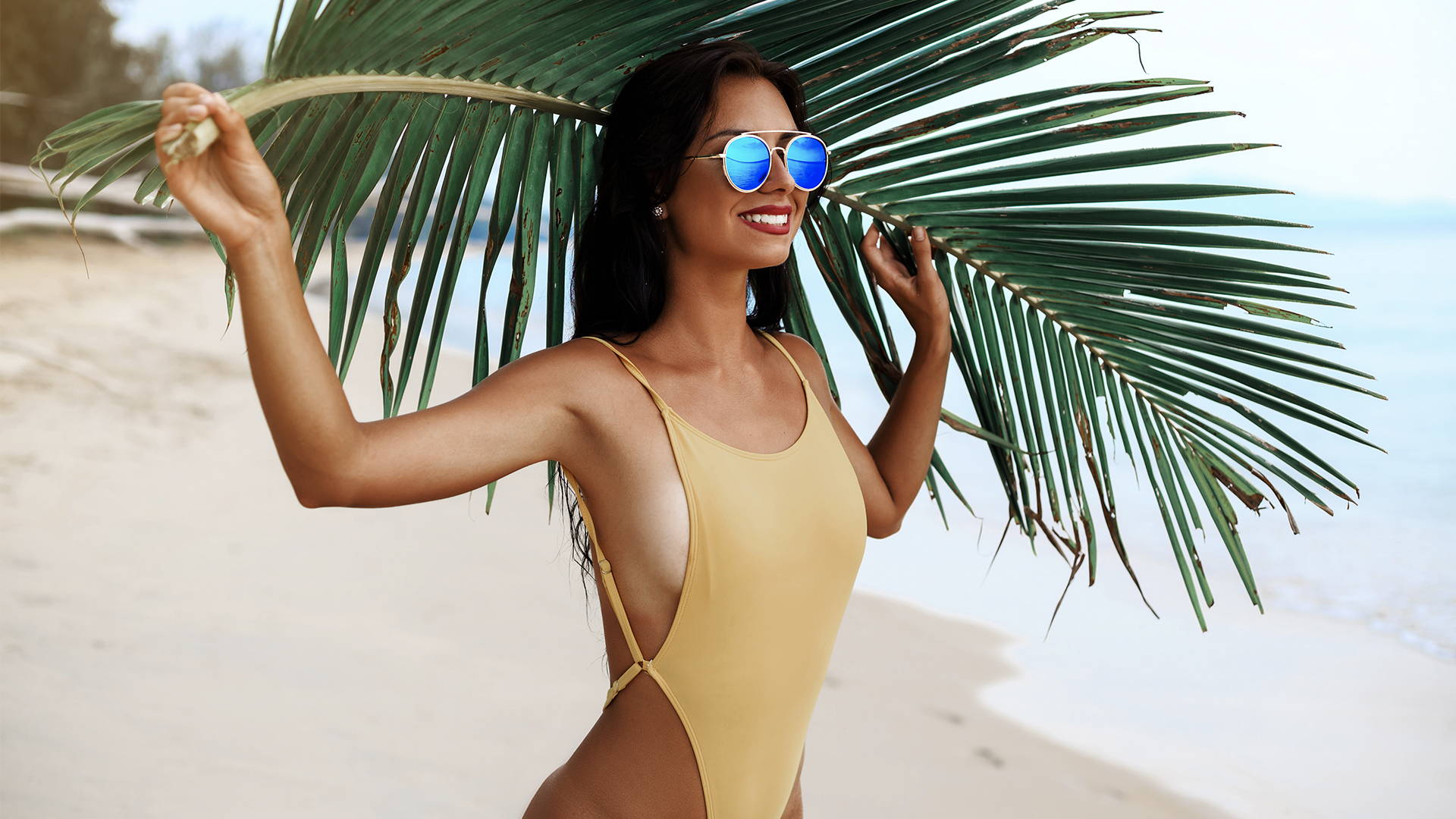 Whether planning a weekend getaway or taking your two weeks PTO, changing your scenery is good for the soul. Unfortunately, travel can wreak havoc on your hair extensions. 
If you have BELLAMI Professional hair extensions or are wearing your fave BELLAMI Clip-Ins, we have the best ways to keep them healthy while you travel. Even if you don't have extensions, a few of these tips still pertain to you and can help ensure every day is a good hair day!
Don't Forget to Brush
Keep an extension-friendly brush with you on your trip, and use it frequently! Sitting for long periods, whether in a plane or a car, can cause matting and tangling, and once you arrive at your destination, you may have to deal with wind, heat, sweat and other elements that can damage your extensions. A boar-bristle brush can help you detangle your hair and keep it smooth and silky.  
Use a Protective Travel Bag
Whether it's to get them from point A to point B or remove them before bed (yes, always do this!), you need a proper place to keep your clip-ins when they're not in use. Before storing them, close all the clips, brush through them and ensure the hair is dry, then use the Hair Extensions Carrier & Hanger to keep them neat and tangle-free.
Hot tip: Easily style them on the Hair Extensions Hanger before installing them!
Sleep Smart (ft. Mulberry Silk)
Even if you don't have extensions, we recommend getting a silk pillowcase to protect your hair from nightly friction while you sleep, which can lead to tangling, dryness and hair thinning! If you have BELLAMI Professional extensions, that friction can cause all that PLUS damaged bonds. Enter the Woke Up Like This Silk Pillowcase that protects hair and extensions. At the same time, it is breathable, cool to the touch and helps to regulate your body temperature to keep you cool and comfortable. 
If you're used to sleeping in a cap or a wrap, the Night Cap Hair Extensions Bonnet will protect you and your locks from questionable hotel pillowcases! 
Blackout curtains should come standard in accommodations, but until that's a guarantee, this Eye Mask fits snuggly and comfortably, and the silk won't tug your skin or hair.
TSA-Approved Hair Care
The ground-breaking new BELLAMI Hair Care is available in travel sizes for summer. These TSA-approved sizes will brighten blonde hair, protect color, enhance shine and make styling a breeze abroad. Infused with the BELLAMI-exclusive Vita-Seal Complex™, these products replenish hair and extensions and protect from UV exposure. You'll have hair so good you'll clap when the plane lands! Just kidding. Don't do that—please. 
After washing your hair, avoid the temptation to throw your hair up in a hotel towel. That pesky friction is back to sabotage your hair and extensions while in a wet, vulnerable state. The Crown Jewel Hair Extensions Drying Towel, made from waffled microfiber, gently absorbs water for damage-free towel drying.
When traveling, you'll see new people, places and have new experiences. And those new experiences expose your hair to new climates, environmental stressors, etc. With just a little prep beforehand, your hair and extensions will be your best travel companion because they never hog the armrest and are always down for a margarita.