Introducing Bellami Hair Care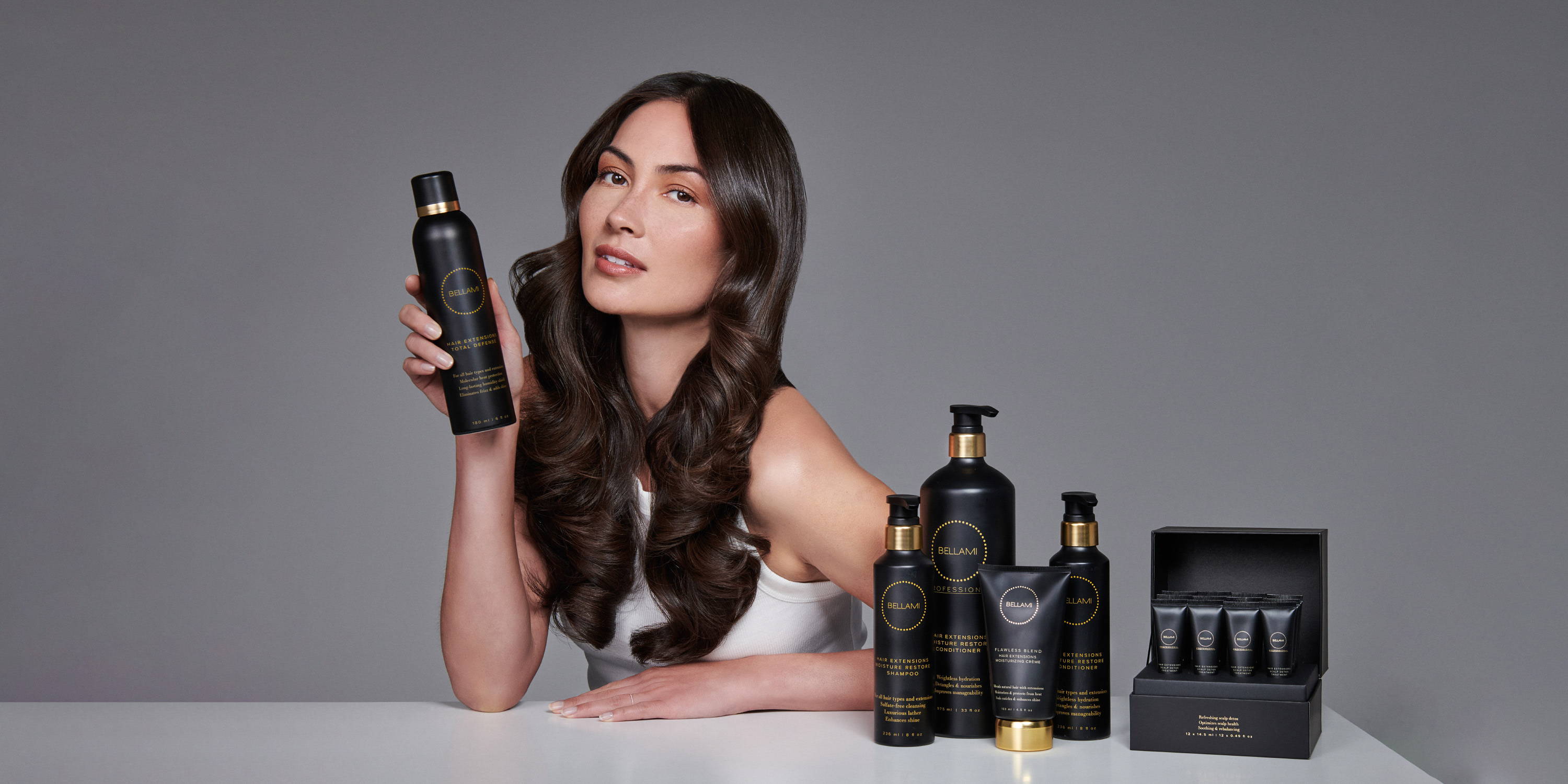 Isn't it time for the world's #1 best-selling hair extension brand to offer state-of-the-art hair care?
BELLAMI / Wellness / Published: Aug-01-2023
That's why we created BELLAMI Hair Extension Care– the first professional-grade line that repairs natural hair and extends the life of hair extensions up to a full year!
The BELLAMI Advantage 
After three years of development and testing, our proprietary technology and clinically proven formulas are suitable for natural hair, textured hair, 100% human hair extensions and wigs.
Investment protection
Hair extensions are a transformative experience and a significant financial investment ($2,000-$3,000/year*) that needs a dedicated hair care solution. That's why our formulas protect this investment by extending the life of hair extensions for up to one year!
Free-from formulas
All products are paraben-free, sulfate-free, cruelty-free and inclusively formulated for all hair types and textures. No harmful toxins or chemicals? Yes, please!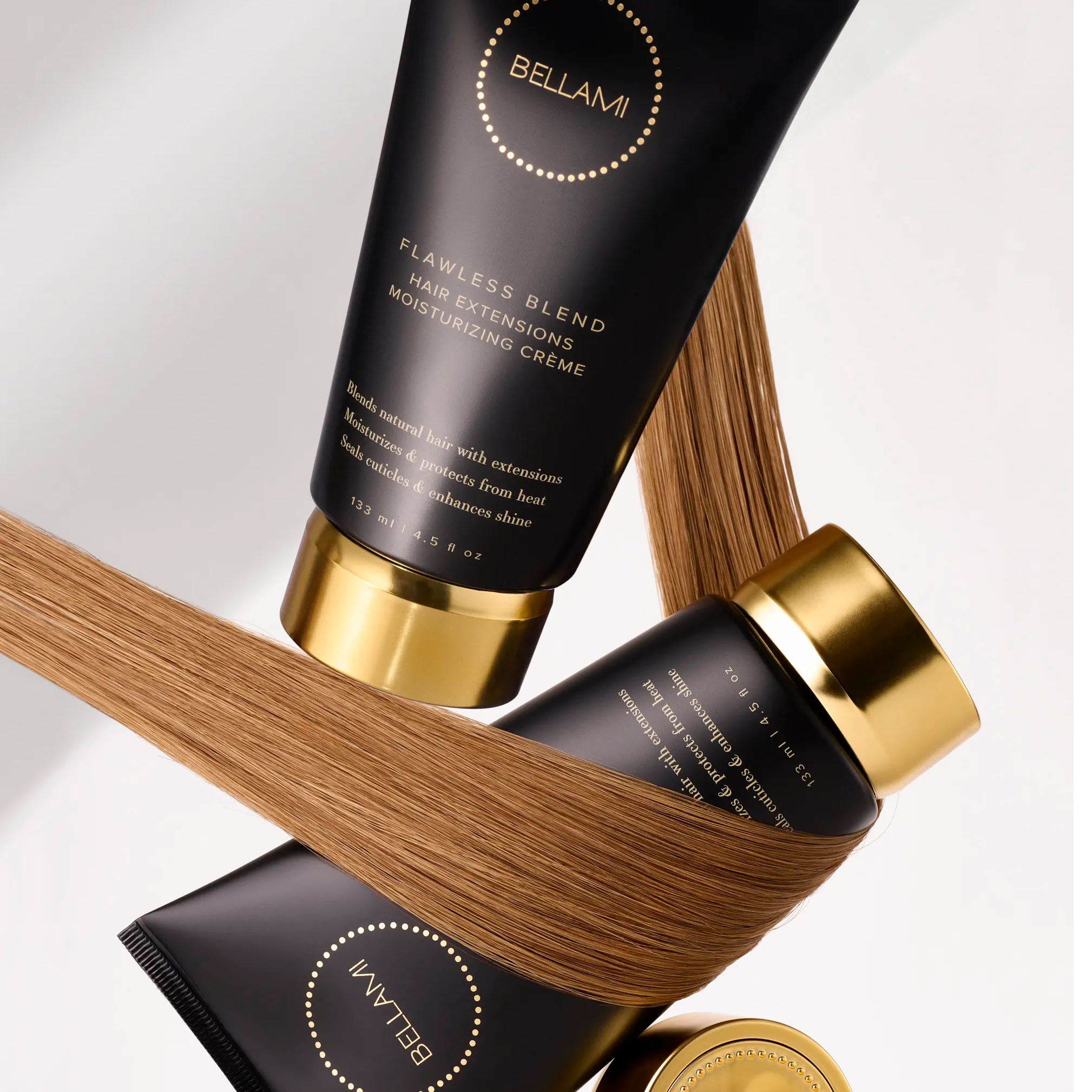 Salon-Exclusive Treatments
Why It Works
H-2™ Complex This revolutionary blend of compounds with hydrophilic and hydrophobic properties targets different areas of hair damage to deliver maximum repair and protection.
The hydrophilic portion balances and reconstructs the hydrogen and ionic bonds fundamental to each hair's structure.
The hydrophobic component restores the hair's natural surface by replenishing the lipids stripped during hair services, such as color or heat styling. The integrity of these structures leads to healthy, strong and smooth hair.
Our salon-exclusive formulas work to restore and repair the hair strand-by-strand improving the results from color services, hair extensions and styling.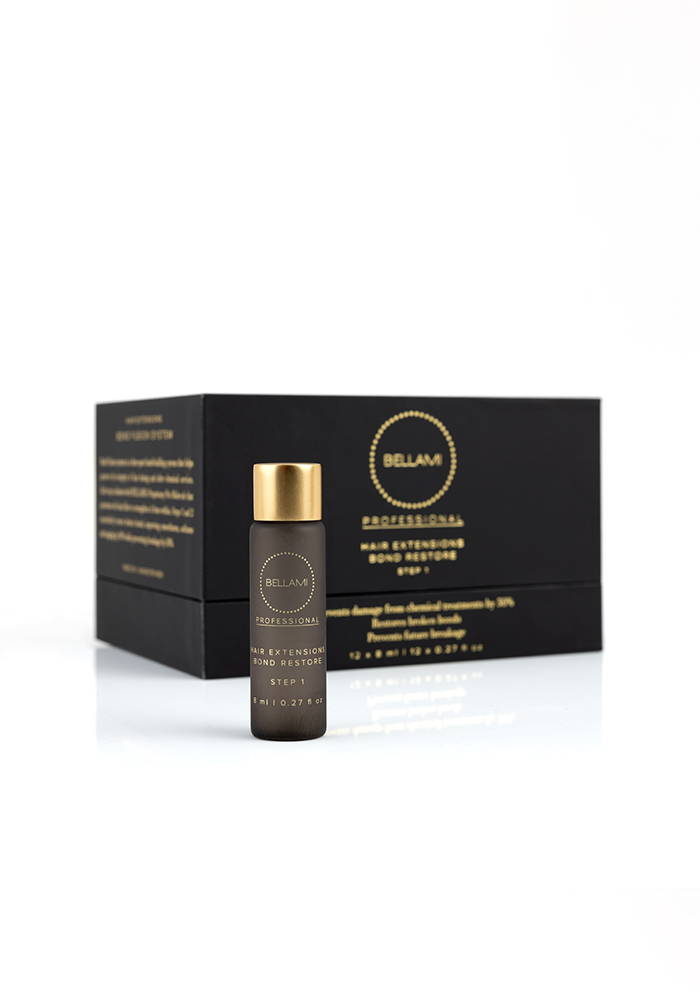 Bond Fusion System: Bond Restore Step 1
*Reduces breakage by up to 30%*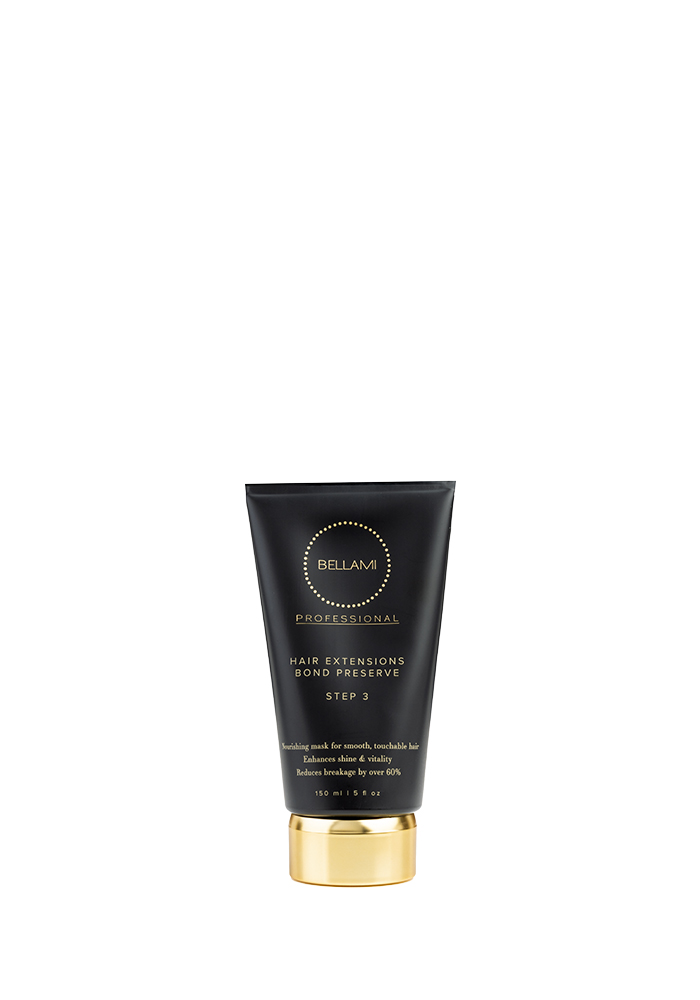 Bond Fusion System: Bond Seal Step 2
Reduces tangling by up to 89%*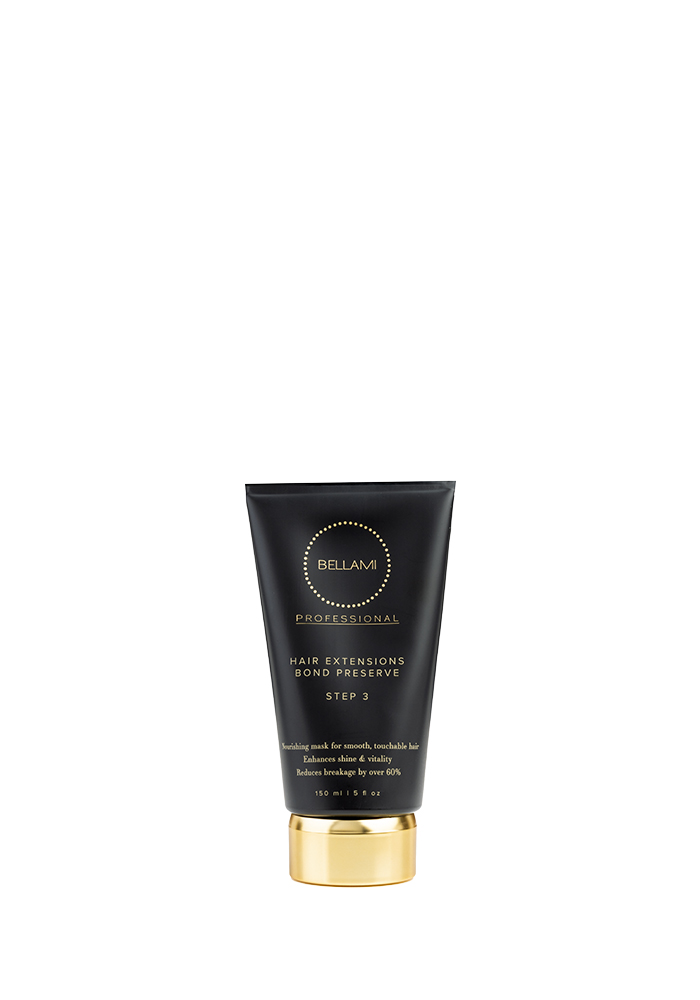 Bond Fusion System: Bond Preserve Step 3
Reduces breakage by up to 63%*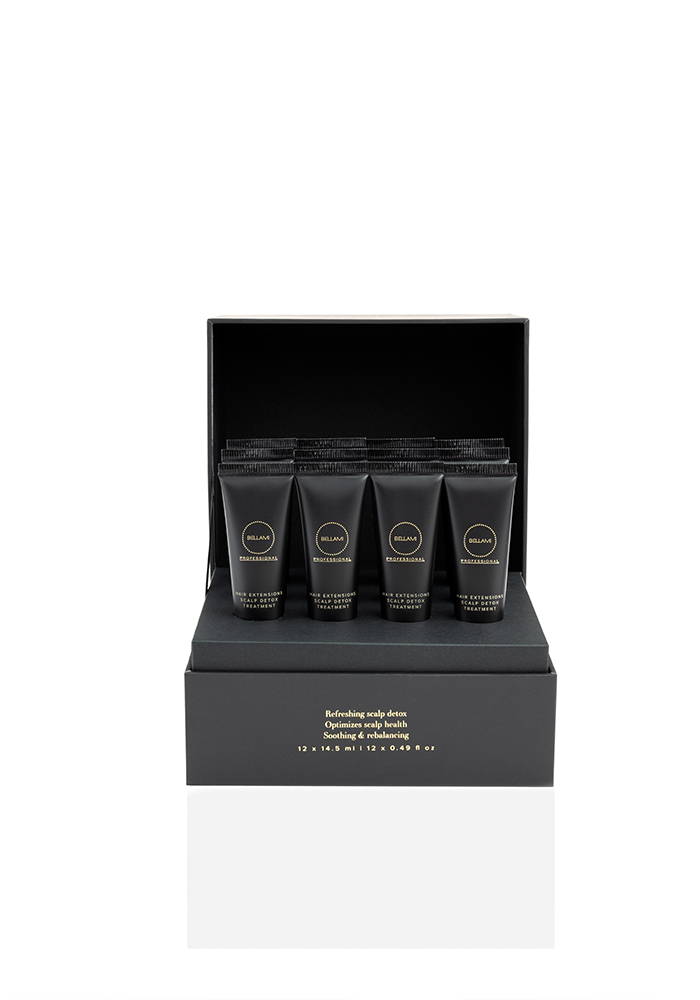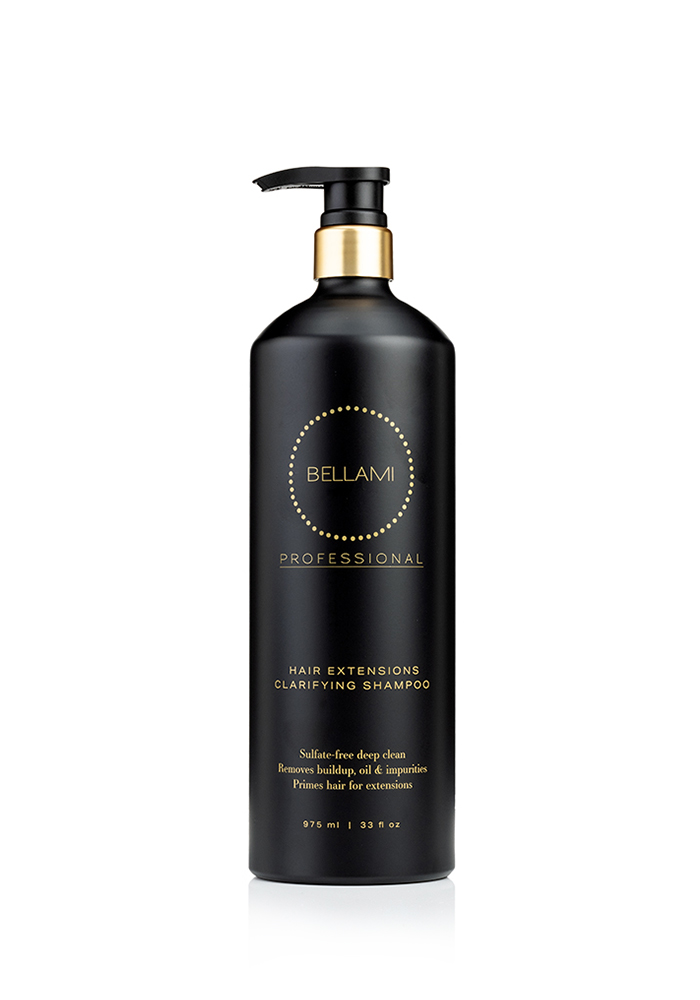 *According to clinical testing
Vita-Seal™ Complex
This proprietary blend of vitamins and nutrients replenishes the hair to prevent future breakage, eliminate frizz and reduce tangling. Our Vita-Seal Complex™ protects the hair from everyday wear and tear, like brushing, heat styling and UV exposure. We harnessed the power of natural ingredients to actually improve hair health, not just provide a temporary fix.
Trehalose 100 hydrates hair to prevent moisture loss.
Vitamin B5 revitalizes the cuticles to make the hair look shinier and thicker.
Coffee Seed Oil is a natural keratin source that fortifies the hair while nourishing the scalp.
Avocado Oil moisturizes and shields against damage.
Our at-home formulas continue to restore and replenish the hair, keeping it strong and beautiful between salon visits.