How to Summer-Proof Your Hair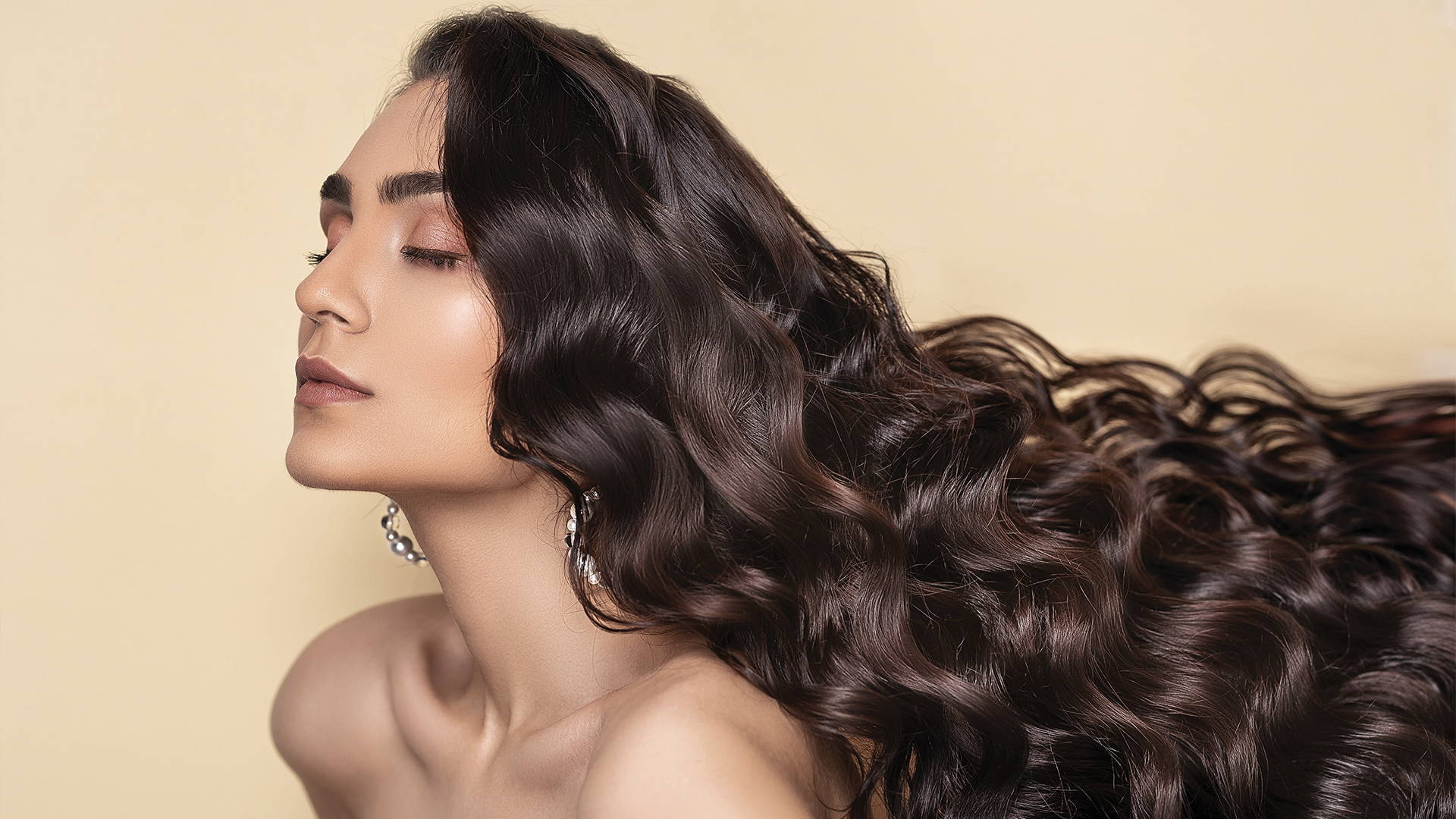 How to Summer-Proof Your Hair
BELLAMI / Wellness / Published: July-10-2023
Bonfires blaze on beaches while sunsets melt into the horizon. Aperol Spritzes are slowly sipped on patios while the mercury rises past points most of us can stand. The heat makes us delirious, causing us to leave the inhibitions that followed us from winter to spring out the window.
In other words, summer is hot— in more ways than one. What's not so hot? The effects of summer on your hair. With all the sun exposure, salt water and chlorine, it's no wonder our hair can become dry, brittle, and damaged during the summer months. But don't worry; there are ways to protect your hair and keep it happy and shiny all summer.
Wear a Hat During Peak Sun Hours
It's simple, but it's worth repeating— one of the easiest ways to protect your hair from the sun is to wear a hat. SPF is not enough during peak hours (10 am-4 pm in The U.S.); you also need a physical barrier. With a hat, you also get the bonus of shielding your scalp and face from the harsh UV rays.
UV Protection—It's Not Just For Your Skin!
If that fiery ball in the sky has some adverse effects on our skin, it's not a stretch to believe it isn't doing any favors for our hair. The sun strips the lipids shielding our cuticles and then wreaks havoc. When harsh sunlight bores into those poor, vulnerable cuticles, UV breaks down keratin, the building blocks of our hair. Dryness, breakage and thinning are not the makings of a sexy summer.
That's why using products with UV protection is critical. Our Vita-Seal Complex™ is the hero ingredient featured in our at-home hair care collection. It locks in moisture, protects from thermal damage and provides UV protection. Between the Moisture Restore shampoo and conditioner, Flawless Blend leave-in conditioner, Miracle Mask and Total Defense, your bases (and hair!) will be more than covered!
Minimize Heat Styling
Need a break from the heat? So does your hair! We would never tell you not to use hot tools because that's boring! But try to use them a little less during these hot months. And when you do, use a heat protectant like Total Defense. This spray not only protects from heat but also UV exposure! If humidity is your arch nemesis, it seals your cuticles to smooth hair, protects color vibrancy and fights frizz.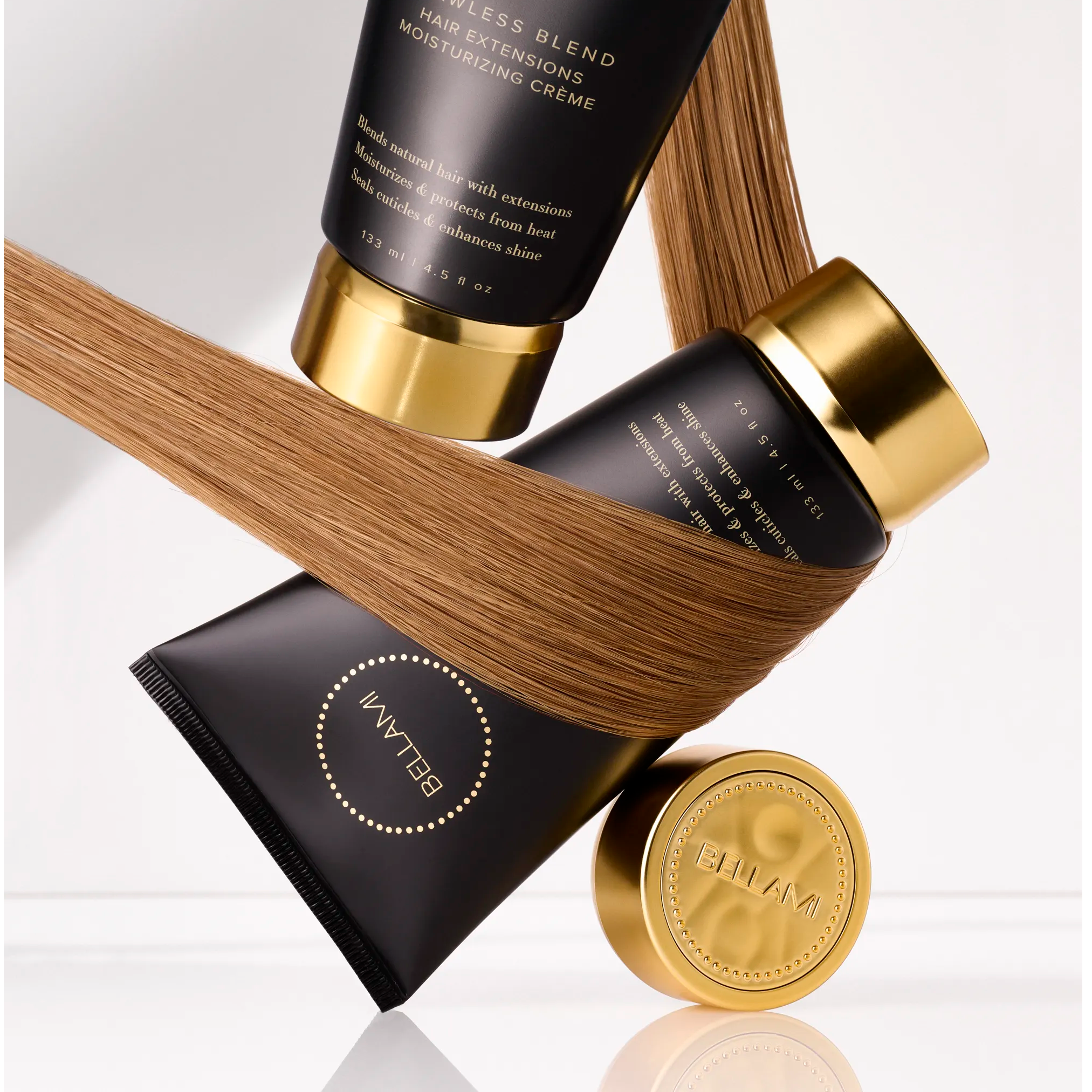 Chlorine Is Not Your Friend (And Neither Is Salt Water)
Whether you're au naturale, wear BELLAMI Clip-Ins or have a BELLAMI Professional method, reduce tangles by always brushing your hair before getting wet! Are you about to cannonball in the pool or catch a wave? Stop! Turn around and saturate that dry hair of yours with fresh water. If not, our porous strands will swell with harsh chlorinated or saltwater—like sponges. Repeat after me: "Chlorine and saltwater are not my friends." Hair can only absorb so much, so it won't take in excess if wet. For protection, apply Flawless Blend to seal the cuticles and add an extra layer of UV protection.
Hot Tip: If you can, do me a favor and take your clip-ins out before swimming. Pretty please? I promise it'll extend their lifespan and keep them gorgeous for longer!
Après-Sea, Sun or Swim
After swimming or sweating, thoroughly rinsing your hair and extensions with fresh water is essential to remove any chlorine or sweat buildup. If you let your hair sit with all that junk, you may notice an altered feel and texture. When that happens, replenish moisture levels and protect color vibrancy with Moisture Restore Shampoo and Conditioner. For a repairing treatment, swap out conditioner for the Miracle Mask, which uses Vita-Seal Complex™ to restore, and nourishing oils to lock in moisture and revitalize the hair's appearance.
SUMMER SHOULD BE FUN; part of that is too much sun, swimming, and, unfortunately, sweating. Although with these tips, you can protect your hair and extensions from the not-so-fun effects of those things. But if you're not perfect, remember that this season slips through our fingertips fast— so enjoy its magic and remember that everything is fixable.
When you're back from a vacation or at the end of the season, treat your tresses to a Restore and Repair Service featuring our Bond Fusion System.
Sources:
https://americanskin.org/resource/safety.php
https://better-notyounger.com/blogs/the-better-blog/7-signs-you-have-sun-damaged-hair!