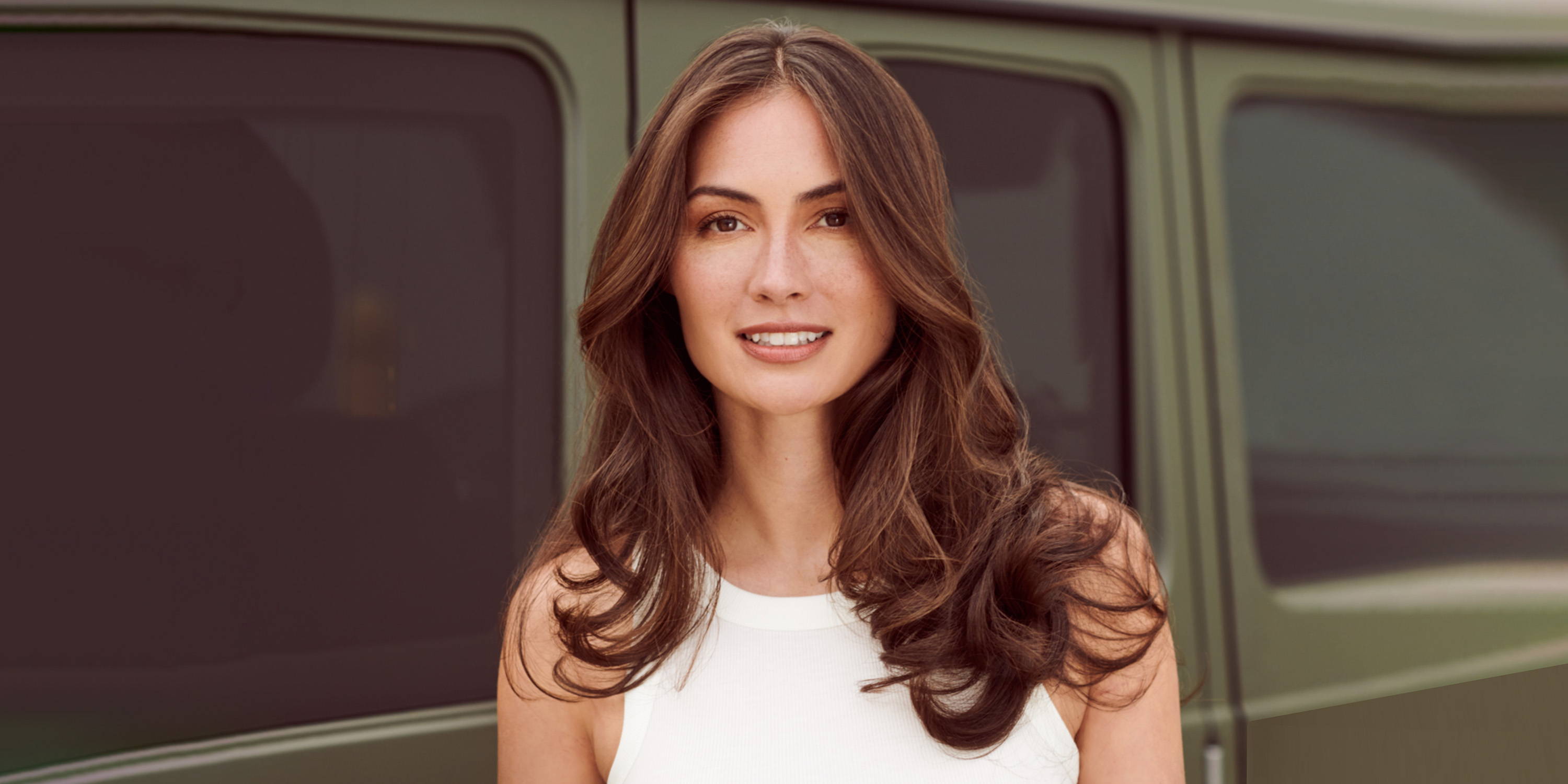 You Just Got Your Hair Extensions, And They Look Good. YOU Look Good!
BELLAMI / Wellness / Published: July-10-2023
Hair extensions are a personal and financial commitment, so we know you want them to last.  
Hair extensions, like natural hair and scalp, need a little extra TLC. So, here is our care guide because when you love your hair extensions, they love you back.
Be Sure to Brush
Gently brush them often to prevent tangling and help distribute the scalp's natural oils throughout the hair. And please ALWAYS brush them before getting wet. The best way is to start at the bottom and work your way up to avoid breakage and unnecessary tension on the attachment points.
A boar brush is gentle on extensions and conditions and adds shine!
Wash Wisely
Try to space out your washes so you don't dry out your scalp and hair. Overwashing leads to excess friction and compromises the bonds. So when you do, wash your hair with lukewarm (not hot!) water and use a hydrating, sulfate-free shampoo and conditioner.
Our BELLAMI Moisture Restore shampoo & conditioner features Vita-Seal™ Complex and ChromoHance™ polymer to nourish the hair, enhance color and deliver weightless hydration and radiant shine. Moisture Restore leaves hair 3x shinier and protects color from fading for up to 10 washes! According to clinical study results.
Does your blonde need brightening? Our BELLAMI Blonde Brilliance shampoo & conditioner immediately neutralizes brassiness, leaving hair with brilliant shine and dimension, while bond-building H-2™ Complex heals and prevents further damage and breakage.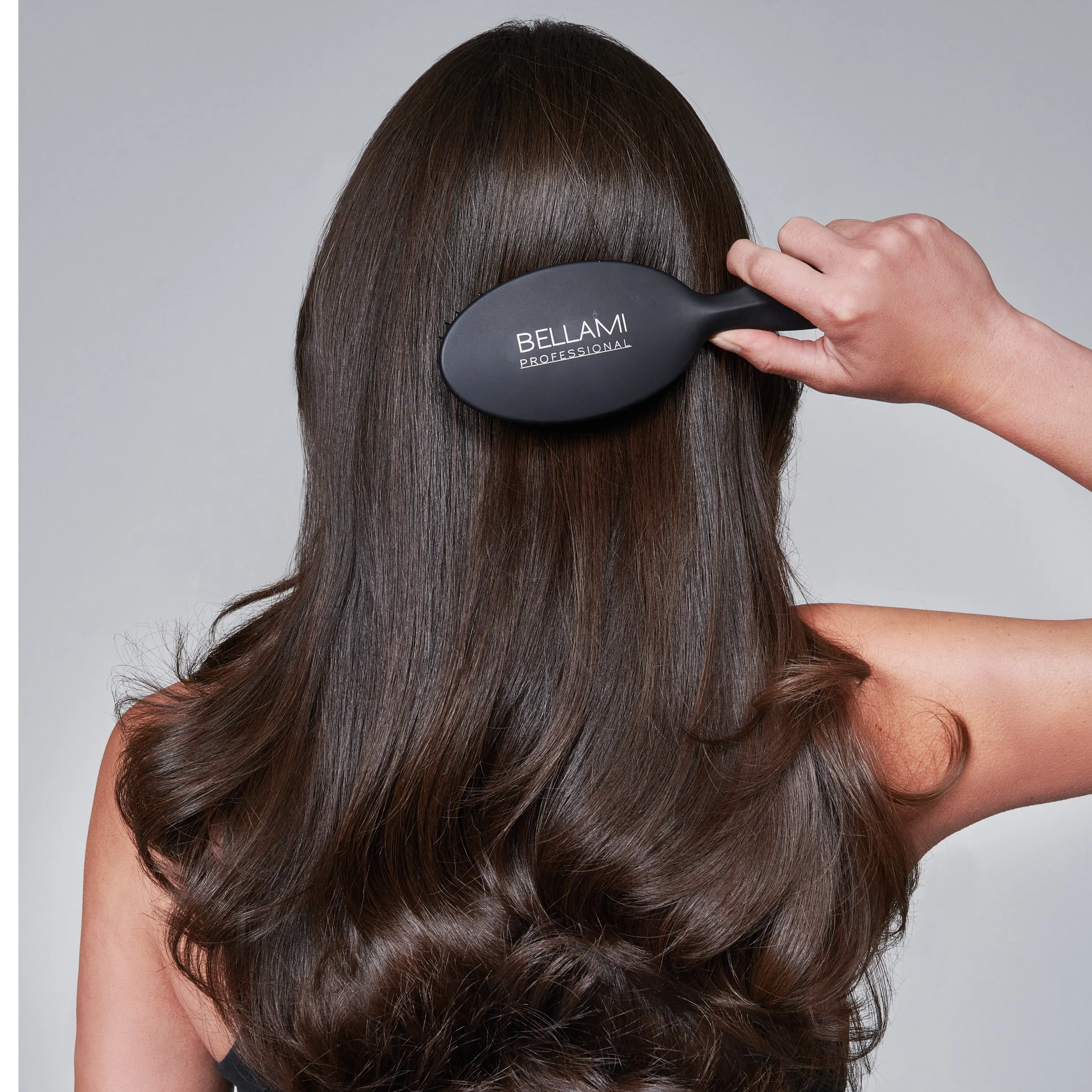 Stay Hydrated
After washing, use a leave-in conditioner on towel-dried hair to lock in moisture and tame frizz. Remember to apply it from the mid-lengths to the ends, avoiding hair extensions attachment points.
Need a moisture boost? Our Flawless Blend Moisturizing Creme is infused with Vita-Seal™ Complex to seamlessly blend natural hair with hair extensions. It adds thermal protection and tames frizz, nourishes dry ends and adds shine.
Hot Tip: The scalp is skin, so drinking enough water will help hydrate from the inside out!
Mask Up
Did we mention hydration was important? Once a week, replace your conditioner with a treatment to revitalize the hair. A good mask will deeply condition and repair damage from daily stressors (e.g., brushing and heat styling).  
Our deep conditioning BELLAMI Miracle Mask uses Vita-Seal™ Complex to penetrate the hair cuticle to leave hair feeling soft and manageable, enhance bounce and shine and protect hair color and vibrancy.
Practice Safe Styling

 
One of the best parts about the BELLAMI 100% Remy hair extensions is that you can curl, straighten and style them with hot tools like your natural hair! Although, minimizing heat and using it safely benefits both natural hair and extensions.
If possible, towel dry or let hair air dry 80 to 90 percent, THEN finish with the blow dryer. About to curl or straighten your hair? Make sure it is completely dry. Before any heat touches the hair, apply a thermal protectant and make sure it is tangle-free.
To keep this part from veering further into lecture territory, here's the fun part-- our BELLAMI Total Defense is a heat-activated spray featuring our Vita-Seal™ Complex that smooths hair and protects it from heat damage and humidity while ChromoHance™ polymer keeps color vibrant. It's an anti-frizz finishing product that helps "waterproof" your hair!
Discover BELLAMI Hair Extension Care at your hair salon or on our website. This is the first professional-grade hair care line that maintain hair extensions and repair natural hair simultaneously. Our formulas are designed to protect your investment by extending the life of hair extensions up to a full year!