Bellaween Tutorial Beyonce

It's BELLAWEEN—your source of inspiration this Halloween! We're unveiling a new look each week to show you how BELLAMI can help you make that transformation.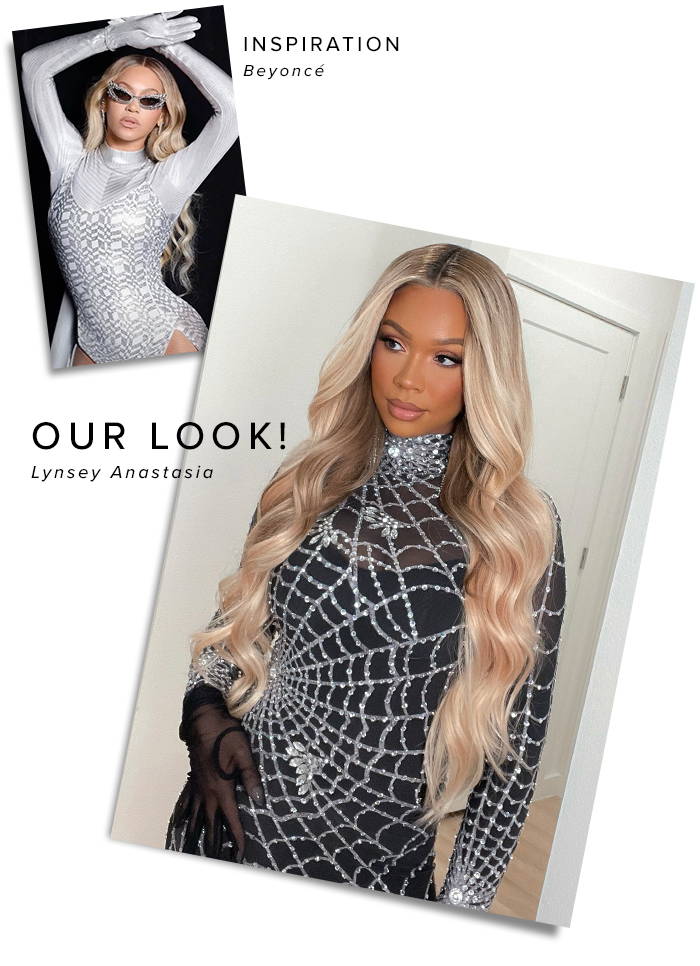 If Beyonce is the Queen, her Hair is the Crown.
We used to hear sentiments like, "You have the same amount of hours in the day as Beyonce."
Which was never that motivating because let's be honest—we will never be Beyonce. But we can dress up as her for Halloween!
Lynsey uses Silk Seam™ hair extensions to channel Beyonce with a show-stopping Renaissance Tour look. Recreate her look, and you'll have the confidence of a Ticketmaster-crashing, economy-boosting touring phenomenon.
Use the 1.5" Curling Iron for Bey's loose, voluminous waves. Begin curling your hair away from your face and continue doing this on the left and right sides.