Fall Celeb Hair Transformations We Didn't Know We Needed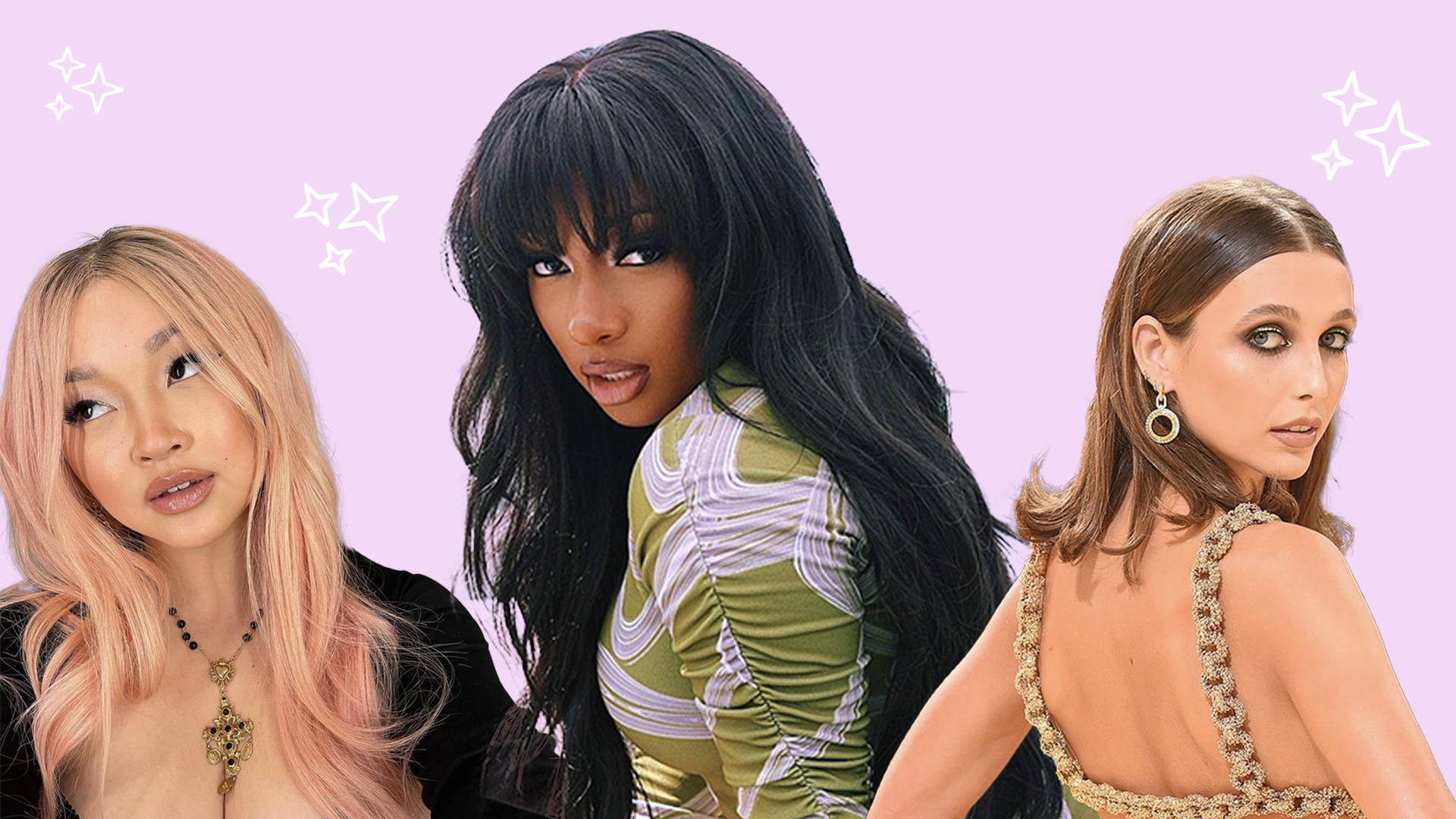 2021 has been an incredible year for celebrity hair looks. We have been incredibly inspired by the chic celebrity hair transformations we've seen this past year than ever before. Below, find our curated list of the best recent celebrity haircuts and dye jobs. May these looks serve as inspo you to take the plunge at your next in-salon move.
It's the bangs for us. This month has been all about the bangs for Megan the Stallion. Blunt bangs or wispy fringe bangs, Megan can rock any bang style to perfection.
The supermodel said goodbye to her signature dirty blonde hue and introduced a fiery, copper color. As the upcoming months continue to cool down, we look forward to this heat.
The 19-year-old social media star recently debuted a lob, which is better known as the unofficial fashion-girl haircut of the millennium. Beyond that, Chamberlain ditched her signature blonde hair color in exchange for a deep, espresso-like shade of brown, styled with chic beach waves.
After years of hunkering down as one of Hollywood's few steadfast brunettes, the singer revealed a brand-new, bleach-blonde dye job for an edgier vibe.
Lana condor recently tried out a new rosy hue, and her pink hair is truly a sight to behold. Did you know this look was achieved with a BELLAMI custom-colored Human Hair Fiona wig? Meaning you too can create your favorite custom colored looks at home.
Known to be the queen of fun and funky colors, Billie Eilish stepped out this March in a new platinum blonde do.
The queen of extensions never disappoints. There is no better way to start off the year than with wispy mermaid INCHES.