4 Keys to Dreamy Wedding Day Hair Extensions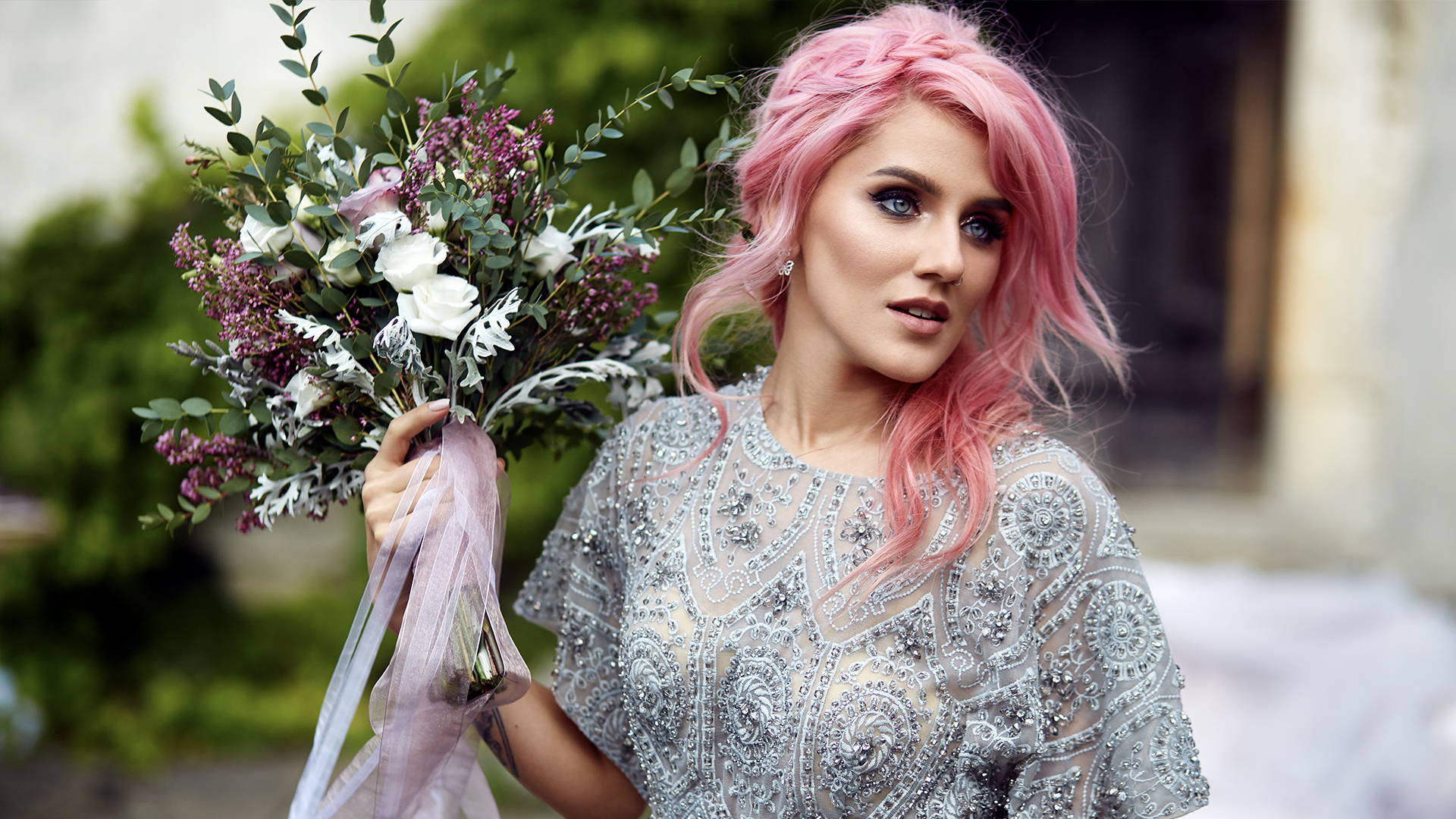 Chances are, your favorite wedding hair looks have included hair extensions. Adding hair extensions to your wedding style is the best shortcut to red carpet-ready hair, without the wait. The best part? Hair extensions are commitment-free! You can add your clip-ins for length when you want it, then remove them and return to your original style when you're done. Follow along as we answer a few of the top questions we encounter when talking about wedding day hair extensions.
What should brides-to-be look for when shopping for wedding hair extensions?
All extensions should be human hair, especially when using heat styling, as synthetic hair extensions will melt with the heat of a curling iron or straightener! In regards to length, style, and color, we recommend consulting with your wedding day stylist to help figure out the best type of hair extensions to achieve your dream wedding looks.
How long before the wedding should a bride get extensions fitted?
For extensions that require professional installation like tape-ins or I-Tips, we suggest getting them fitted a week or two before the wedding. This would allow you to wash the extensions, plan the desired bridal look with your stylist, and get the overall feel of wearing hair extensions. Clip-ins should also be purchased two or three weeks before so you can test them out.
Will hair extensions show in up-do hair styles?
A professional stylist will know exactly where to place your new strands so that they don't show, even if you had to wear a high ponytail or updo. We recommend finding a BELLAMI certified professional stylist to ensure your hair is installed and styled perfectly.
Will hair extensions cause any damage to my natural hair?
Quality extensions that have been installed correctly will not damage your natural hair. As we offer many different hair installation methods for an array of hair types, we recommend working with your professional stylist to figure out the best options for your hair type before you make a final decision.
Here's what our brides our saying about their BELLAMI Wedding hair:
Bought the extensions for a wedding. They are easy to put in and gave me the length and fullness I wanted. I had so many compliments on my hair!
—Tricia D
I purchased BELLAMI extensions for my wedding and they were incredible! They held the curls the entire night and made my hair look so long and full.
—Diana Q
I wore these extensions on my wedding day and they were fabulous!! They made me feel like a princess!! I looked like a million bucks!
—Sarah A
Bought these for my wedding. They blended so well with my natural hair adding fullness and length. They were perfect for what I needed.
—Danielle S