FYI: This Is The Best Way To Blow Dry Your Hair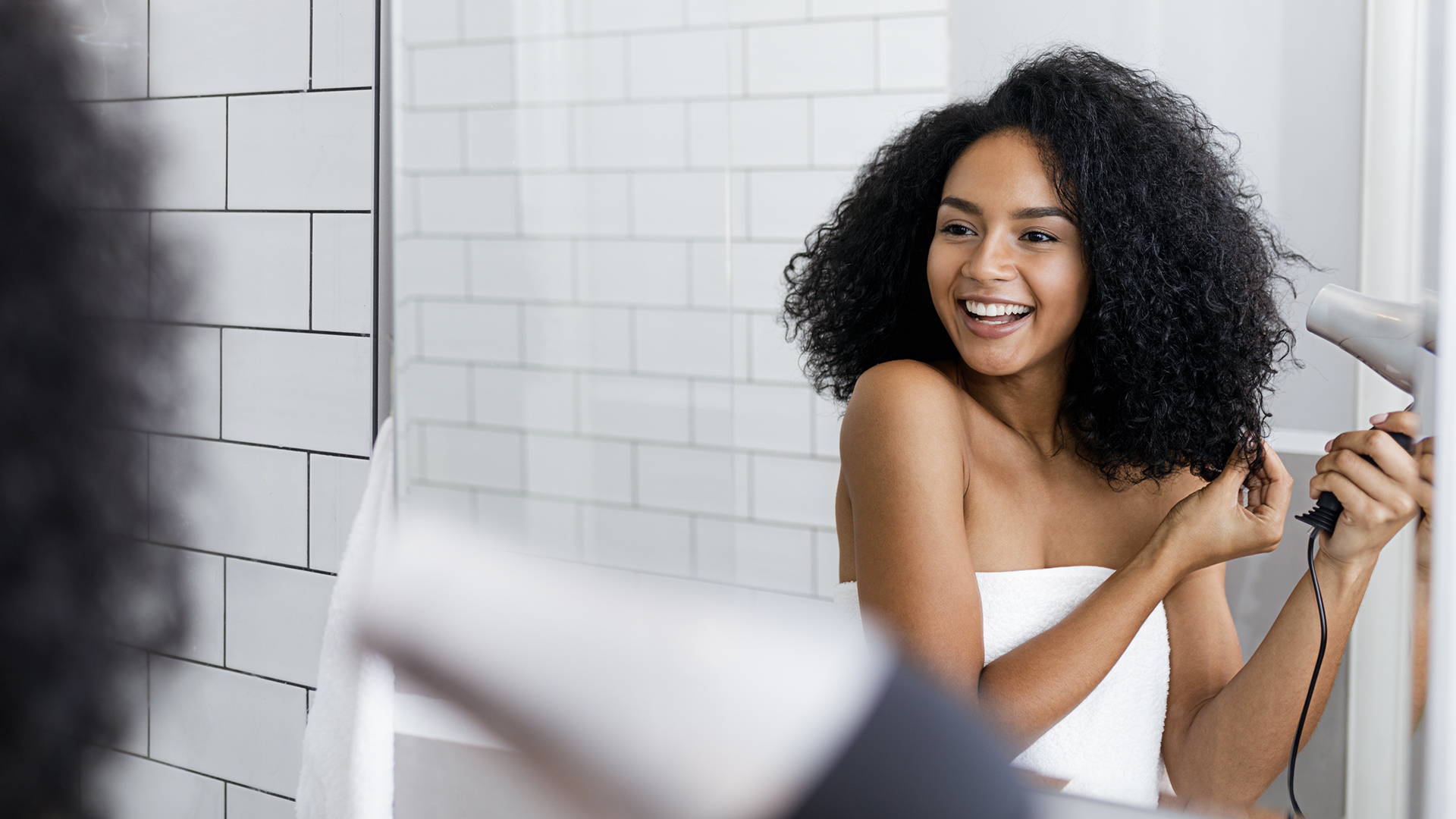 You may not realize it, but there's so much more to drying your hair than simply grabbing a dryer, pointing it at your head, and blasting your hair with heat. You could be making some key blow drying mistakes that are keeping you from the hair of your dreams. Let's learn what you need to know to blow dry like a pro.
Look for a blow dryer at least 1,800 watts and multiple heat and air settings. Weighing under one pound, the ION-AIR™ has over 30 different temperature and speed setting options, and boasts our patented brushless motor technology for maximum power and efficiency. With an unparalleled life expectancy of up to 30,000 hours vs. the average 500-1,000 hours, it's the last blow dryer you'll ever need. Plus, the three removable diffuser heads allow for greater control over varying hair thickness and texture, including a double-walled insulation feature that keeps the diffuser cool.
Avoid using a brush on wet hair
If your hair is soaking wet, do not reach for that round brush just yet. Tugging on wet hair with a brush increases your chances of damage. Instead, use a wide-tooth comb to easily detangle hair when it is still wet.
Semi-dry before your actual blow-dry
Keeping your hair healthy will help you avoid dry ends, resulting in shinier blowouts. One of the best ways you can do this is by minimizing the amount of heat you apply to your hair. After washing, you will want to towel dry your hair and apply your favorite heat protectant. Then, set your dryer on medium heat and high air speed. Blow dry your hair until it's 80 percent dry or let your hair dry naturally until it's 80 percent dry before you bring out your styling brushes.
Set your heat settings right
While blow drying your hair on the hottest setting may get the job done faster, it's not good for your hair. Using too hot of a setting will likely damage your hair with frequent use. Styling hair at a lower temperature is imperative to maintain hair health. When using a thermal styling product, the optimal temperature is 185 degrees celcius. Anything higher will burn and melt your hair and anything much lower will mean it is harder to style your hair to get shine and longevity.
Use the right styling tools
Ideal for all hair types and textures, our professional round nylon styling brushes are designed specifically to be used for styling and installing extensions, feature the highest quality bristles for smooth and long-lasting shine, rubber-coated ergonomic handles for enhanced maneuverability, and a dual-purpose sectioning pick. Whether creating soft waves, mega volume, or a sleek finish, this nine-piece collection is expertly crafted to leave hair looking better than ever.
Always cool down with a blast of cold air
Give your hair a treat of cold air to lock in the shine. Cool air is used to literally cool the hair down and lock that newly manipulated style into place. Hot air alters hair, while cool air can help set your hairstyle—and also protect fine hair from getting too damaged.