Everything You Need To Know About Hand-Tied Weft Extensions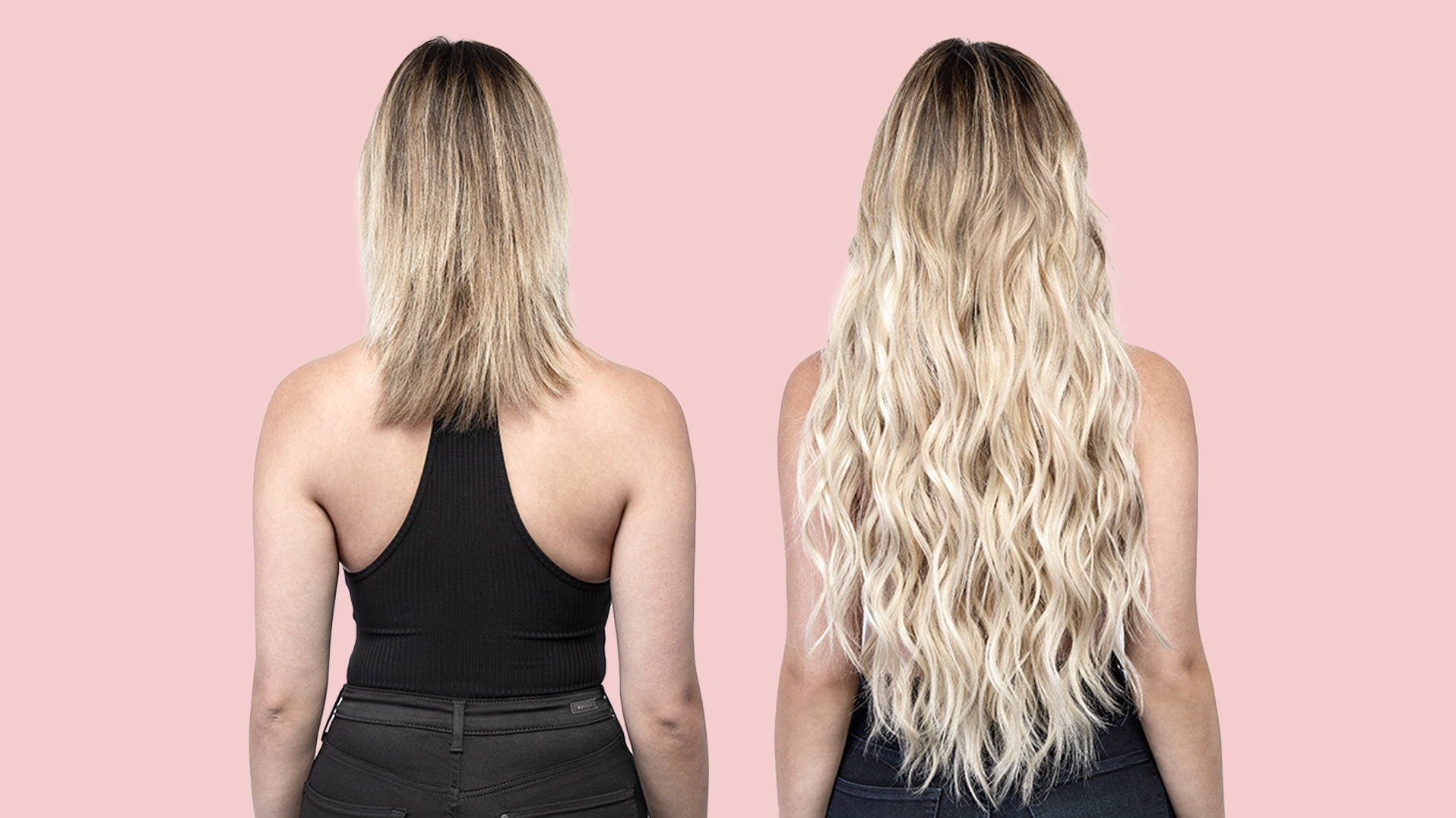 One of the biggest trends in hair this year is installing hand-tied hair extensions. If you're thinking about trying hair extensions, this process could be of interest if you're looking for an extension installation process that keeps hair healthy by preventing breakage while adding length and fullness (when properly applied, of course). Here is everything you need to know about the process.
What are hand-tied hair extensions?
Hand-tied extensions offer length and fullness, and are virtually undetectable. In this method, a row is attached using beads and thread, and wefts of hair are then attached to this track. Hand-tied wefts are much thinner, larger, and lighter than typical wefts. This "thinness" lets the hair lay flatter against your head, giving a more natural look. The wefts are larger and cover more area, so less has to be sewn in, easing your natural hair from heavy extensions that pull on your scalp.
For a full head of hair, the application of a hand tied weft ranges from 1-2 hours, while a density application 0.5-1 hour. We recommend maintenance every 4-6 weeks as your hair grows out, with a re application of new hair every 12 -18 weeks. With proper maintenance, your hand tied weft will last 6-12 months.
Are hand-tied hair extensions a good method to try?
Yes. Unlike other types of extensions, hand-tied hair can be worn up in a ponytail or topknot without fear anyone will know you're wearing extensions. They are also a great option for people with fine hair as they are lightweight and cause minimal damage.
Achieve seamless length and volume with the newest addition to BELLAMI Professional Extensions: Hand-Tied Wefts. Crafted with the highest quality 100% Remy human hair, these lightweight veils are hand-knotted with fine thread and designed to lay close to the scalp for maximum comfort and wearability. Stack wefts for volume, blend different shades to add dimension or even create a custom color for your Guest. Hand-Tied Wefts give you the ultimate flexibility to showcase your artistry.
Call your local salon and ask them if they have BELLAMI hand-tied wefts available!