5 Tips To Achieve Damage Free Straight Hair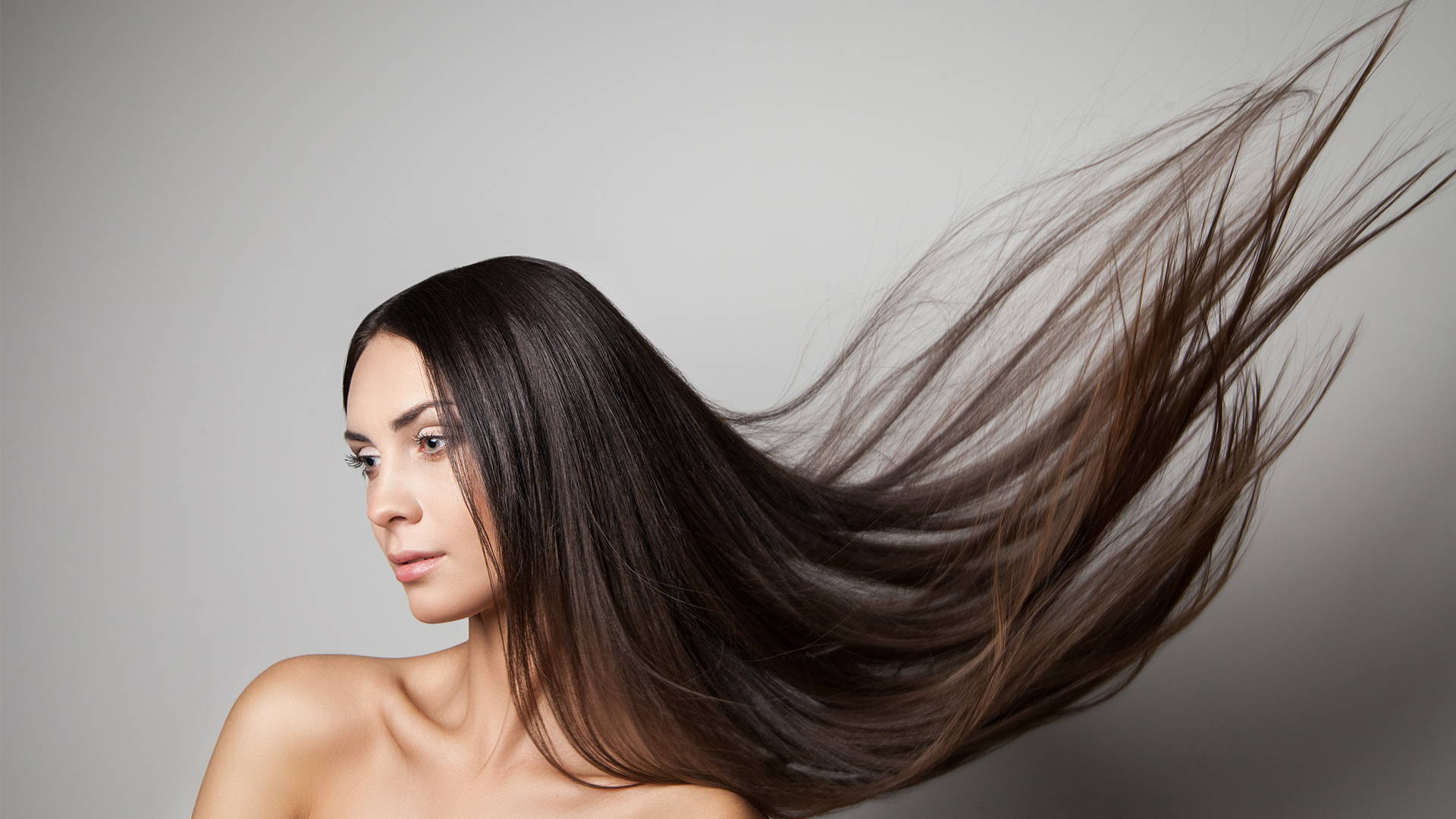 Now that you have your BELLAMI hair extensions, you want to make sure that your installation looks seamless. One of the best ways to help blend your natural hair with your hair extensions is to style them with a hot tool. Straightening your hair to achieve a sleek finish is one of the most popular methods of extension blending to this day. When doing so, there are a few best practices you want to keep in mind to keep your natural hair and hair extensions healthy.
Use a straightener with high quality graphene coated plates
Constant exposure to heat can damage your natural hair and hair extensions. We recommend you use a flat iron with graphene coated plates to keep your hair looking and feeling healthy. This special coating enables an even and consistent spread of heat across the plates thus avoiding hotspots and cold spots. This helps in styling and straightening hair in a single stroke without damage and burns. Our Triple Shine Professional Digital Flat Iron has rounded graphene coated plates that allow for maximum versatility. You can seamlessly transition between ultra sleek, pin straight looks to voluminous bouncy waves with one tool.
Use a heat protectant spray
Heat protectants add a barrier between your styling tool and your hair, sealing in moisture and fending off frizz while protecting from damage. They also work to smooth the cuticle, making your hair look smooth and feel soft. It is usually a leave-in product that is applied to your hair before you start styling it.
Use low heat temperatures
Now that you have your hair straightener with graphene coated plates, try using the lowest heat settings to prevent further hair damage. It's important to stay in range of the temperature listed on your heat protectant. If your protectant says it shields against temperatures up to 350 degrees, your flat iron shouldn't be hotter than that. The digital temperature controls on our Triple Shine Professional Digital Flat Iron allow you to dial in your desired heat settings for an easily customizable styling experience that minimizes damage. The result is a more precise and customizable styling experience for any hair type, texture, and length.
Before straightening, blow dry with cold air
If you've already mastered straight and sleek hair via the classic "blowout," you might consider switching up your method slightly with blasts of cool air, instead. Our ION-AIR™ Professional Digital Blow Dryer has over 30 different temperature and speed setting options, and boasts our patented brushless motor technology for maximum power and efficiency. After you've let your hair air-dry about three-quarters of the way, divide your hair into sections as you normally would. Use the "cool" setting on your blow-dryer, making sure that your blow-dryer is moving continuously from root to tip. Keep the blow-dryer about six inches away from your hair while you dry it.
Use a hair mask regularly
Using a restorative hair mask regularly helps to lessen the damage caused by a straightener. It removes frizz, moisturizes your hair, and makes it appear straighter. We recommend using products filled with moisturizing ingredients such as organ oil or jojoba oil and styling away from anything that includes alcohol, mineral oil, silicones or formaldehyde.