Andrew Fitzsimons
x BELLAMI
TAKING THE NEXT STEPS
A new era at BELLAMI is on its way, and we're incredibly excited. We were honored to have Celebrity Hair Stylist Andrew Fitzsimons lead the creative direction for our Fall 2023 Silk Seam™. Andrew not only grasps our identity and aspirations, but for years, he has been inspiring people worldwide through his work. We were confident he would bring that same magic to our new Fall 2023 Silk Seam™ campaign.
ABOUT ANDREW FITZSIMONS
Andrew Fitzsimons is an Irish hairstylist who splits his time between New York and Los Angeles. After training in Paris, Fitzsimons left for New York, where he quickly established himself as a hairstylist whose passion, professionalism, and love of fashion made him highly sought-after. He has styled the tresses of clients such as Kim Kardashian, Kourtney Kardashian, Khloe Kardashian, Jennifer Lopez, Adriana Lima, Megan Fox, and countless others. His work can be found in leading publications such as V Magazine, Harper's Bazaar, Vogue Thailand, Vogue Arabia, Paper, Love, Elle, and in campaigns for brands including Calvin Klein, KKW Beauty, Skims, and Kylie Cosmetics.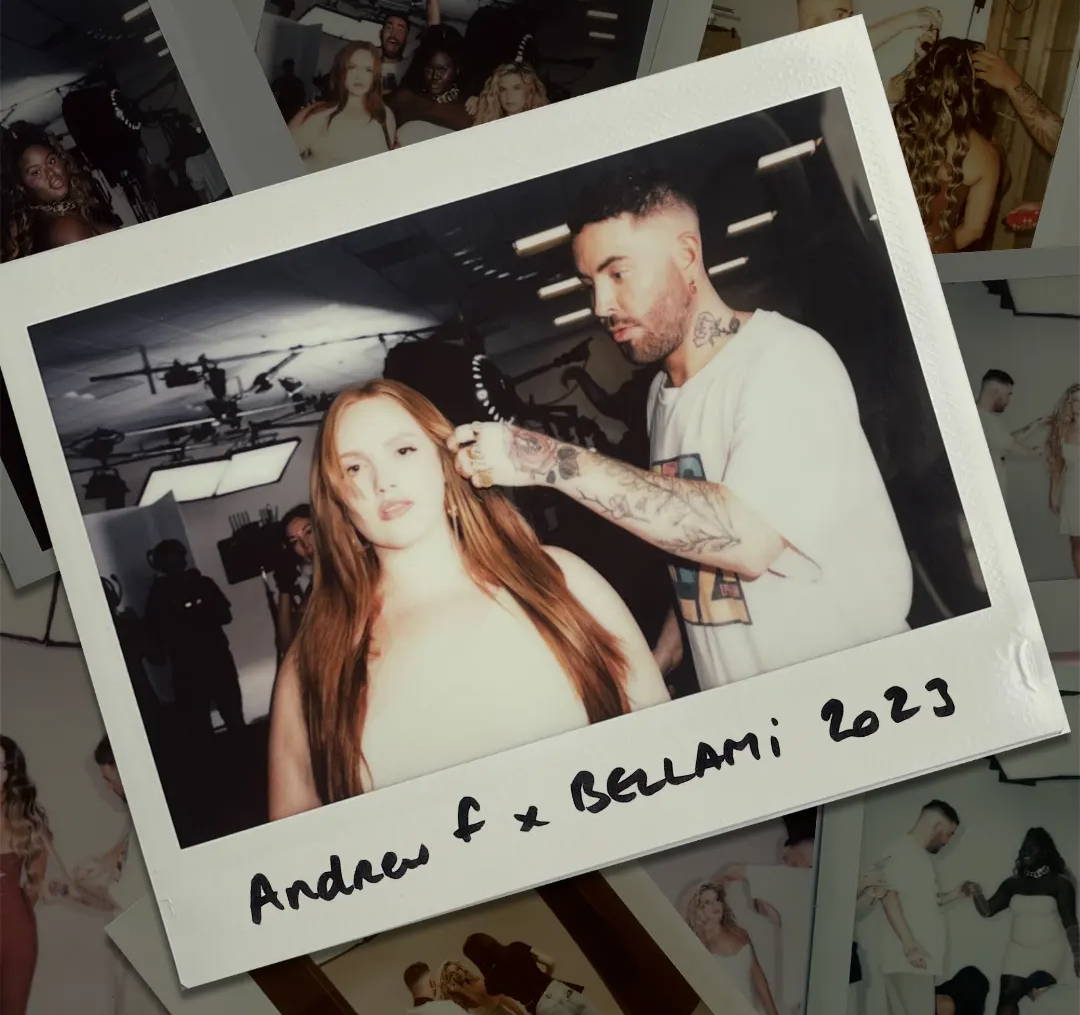 INCLUSIVITY, DIVERSITY & FASHION
BELLAMI Silk Seam™ Clip-In Hair Extensions added 5 new exclusive colors, bringing the collection to 44 total shades, with an extensive range of textures and lengths. The campaign is modern, edgy and fashion-forward—using an earthy color palette to underscore the brand values of natural beauty, diversity and inclusivity while echoing the focus on ethical sourcing and sustainable production.
"I wanted to keep everything very natural. I love when people can see themselves in advertising—all shapes, sizes, colors, hair textures. Our models for this campaign are beautiful, amazing, strong, powerful women"

The Collection:
5 News Looks
BEYOND BEAUTY
"I've been using BELLAMI Hair Extensions on my clients for a long time. They are the best of the best—from the quality to the range of colors, lengths and textures," says Fitzsimons. "With this new vision, I want to bring the brand's personality to life and welcome everyone—of all shapes, sizes, colors and hair textures into our world. Together, we are going to change the narrative when it comes to how consumers perceive hair and beauty. When they see BELLAMI, they will see themselves. We want our customers to know that they are beautiful as they are but can still have fun and play with hair extensions the same way they would with jewelry, fashion and makeup."