Silk Seam™ vs. Classic Lace Weft BELLAMI Clip-In Hair Extensions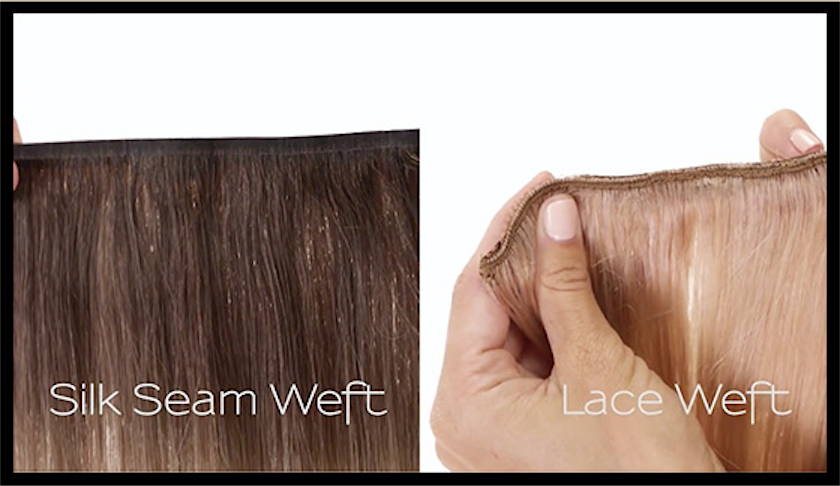 Clip-in hair extensions are one of the easiest and fastest ways to add not only length but also body and volume, ideal for creating a wide array of different looks.
Getting the final look you want largely comes down to choosing the best extensions for your hair type and desired style goal. There's no shortage of options when it comes to BELLAMI extensions, so in this blog we're laying out the difference between two of our best selling collections that never disappoint: Classic Lace Weft and Silk Seam extensions.
Our Classic Lace Weft hair extensions feature the original wefts that made us famous, perfect for any hair length or thickness. Available in 17 colors and four lengths, our easy-to-install Classic Lace Weft extensions can provide exceptional results that won't break the bank. Our Classic Lace Weft extensions include 4 lines:
Piccolina
Weight: 120 grams / 4.23 oz
Length: 18 inches
Total Pieces: 7
Price: $138.99
Bambina
Total weight: 160 Grams / 5.64 oz
Total Pieces: 10
Length: 20 Inches
Bellisima
Total weight: 220 Grams / 7.76 oz
Total Pieces: 10
Length: 22 Inches
Magnifica
Total weight: 240 Grams / 8.46 oz
Total Pieces: 10
Length: 24 Inches
BELLAMI Silk Seam™ clip-in hair extensions feature invisi-weft technology, created using a flexible polymer that lays flat to the scalp making them 30% lighter than lace weft and virtually undetectable. Each strand of protein rich 100% Remy human hair is fused onto the weft, which reduces shedding and tangling and significantly increases the lifetime of the extensions. Silk Seam extensions are smooth with a fine texture, luxurious in appearance, and thick throughout the entire length of hair. Ideal for all hair types and available in 16-26 inches.
No matter which line you choose, any set of BELLAMI hair extensions will be high quality, ethically sourced, 100% Remy human hair you can curl, straighten, and style to your heart's content. They instantly add volume and length and are easy enough to install at home or to take to your stylist.